Film Destination #4: Nigeria.
Up North (2018), Dir. Tope Oshin
The Nigerian film industry, also known as Nollywood, produces about 50 movies per week, second only to Bollywood.
In contrast to Hollywood blockbuster budgets of around $250 million, Nigerian films linger in the $25,000. I feel that. Even so, Nollywood is Nigeria's second-largest employer- although COVID-19 is unfortunately making its impact. A good time to show your support?
But my reason for supporting Nigerian filmmaking is because of gender equality— female directors account for 8 of Nigeria's top 20 grossing films, including Nollywood's highest-grossing film, The Wedding Party. For comparison's sake, when accounting for inflation, the US has no female directors in the top 20, not even top 100. There are films directed by Kelly, Jan, and Sydney, but no female directors. When not adjusting for inflation, Frozen II, co-directed by Jennifer Lee, is our new solace (#17, baby!).
There are many Nollywood films available on Netflix, and I watched several. The common themes: very involved parents, hovering religiosity, and marriage as end goal. I shouldn't have been but was surprised by the majority English dialogue—Nigeria's official language is English as there are hundreds of native languages (I also didn't realize that Nigeria is the seventh most populated country in the world).
With all those languages come hundreds of ethnic groups and a tense and painful history of conflict. One peace effort has been the development of the National Youth Service Corps (NYSC), established in 1973 by Yakubu Gowon (who also put forth the Indigenization Decree, which transferred the ownership of 300 film theaters from foreigners to Nigerians).
Every Nigerian who graduates from university before the age of 30 must serve in the NYSC for one year; they're not eligible for graduate school or most jobs until they have done so (or obtained the necessary exemption). Corps members are posted to states other than their state of origin to "remove prejudices, eliminate ignorance, and confirm at first hand the many similarities among Nigerians of all ethnic groups." The NYSC has been fairly successful, but there is criticism that the system isn't exactly fair—wealthy peeps use their connections to get a preferred location or special exemption.
---
That's exactly what almost happens in Up North, directed by Tope Oshin. Our main character Bassey (Banky Wellington) is a spoiled guy in his 30s who uses his dad's credit card to look cool and hang with his bros. He was going to get a doctor's note to skip NYSC, but his mad dad decides to send him on his way to NYSC and shake him up a bit. Bassey ends up in Bauchi, a northern Nigerian state that apparently has a reputation for being rural and dangerous.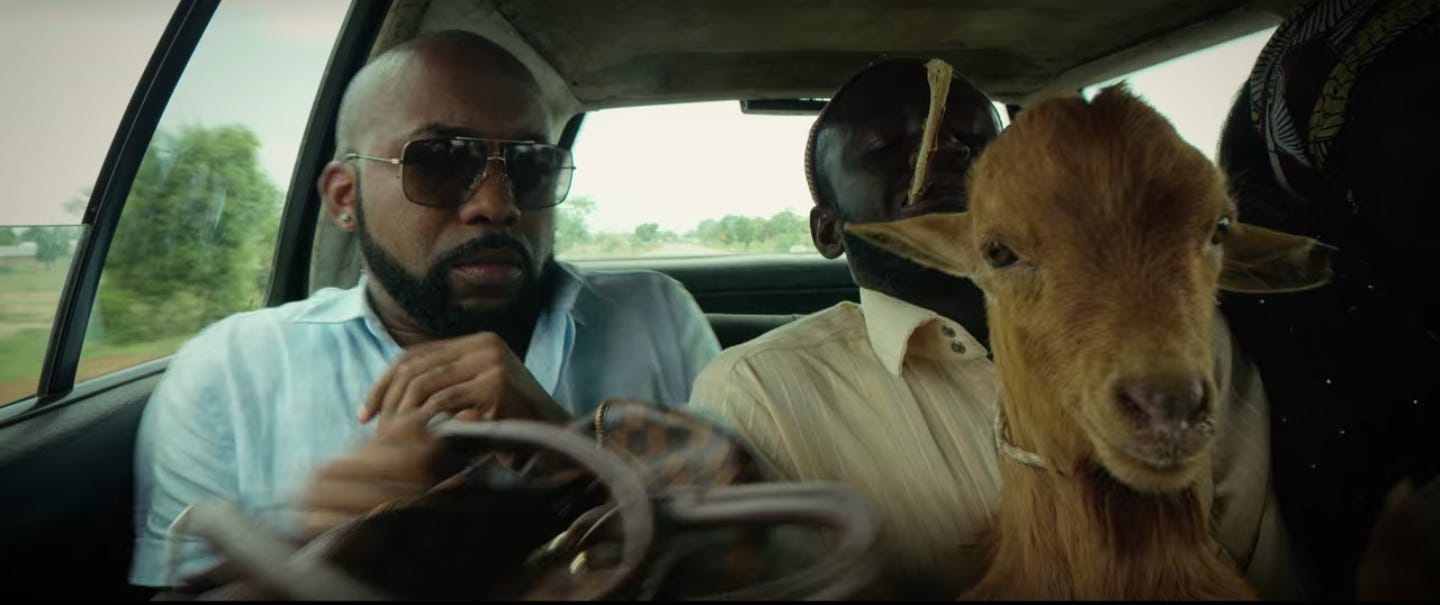 To his dad's horror, Bassey begins to enjoy his time away from home. He ends up leading a girls running team and falling in love, and then has to figure out how to maintain his commitments in Bauchi while respecting his father's wishes. It all feels a little too easy, but because our homeboy is unfamiliar with everything, it's a nice ride together as we experience the beauties and newness that up north has to offer. It may not be the tenderly luscious plot I like, but it's enjoyable and pretty as films may be.
---
Final notes:
Presently, Ghana is the only other country that has a mandatory service year. There was a similar concept proposed in the US back in 2013, but it failed to get beyond the House. I also once met a guy from Rwanda who told me about umuganda, a morning of mandatory community service on the last Saturday of each month. Every able-bodied adult comes out to help repair streets, build homes, or help with other duties that can't be done alone.
The main reason why I kept watching Nigerian films on Netflix is because of the Nigerian English accent. I love it, it's beautiful. If you don't have time to watch a film but want to hear, check out these trending accent challenge videos: Nigerian v. Ghanian, Nigerian v. Jamaican.
Next in Albania,
Elisa
(Up North is available on Netflix. Family-friendly besides a few awkward video call scenes.)